Learning simple, self-help practices empowers you to participate in your own healing, restoring health and maintaining wellness. Self-help instruction may be included in a session. Self-help books and classes give you depth, understanding and practice of the art. With study and practice, you come to know what is needed to maintain your health and well-being with self-help, and when it is beneficial to see a practitioner.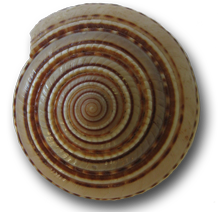 Mouseover the fingers on the chart below to see, in addition to the primary attitude (worry, fear, anger, grief, pretense/trying to), some of the physical, mental and emotional aspects that are harmonized through the practice of Jin Shin Jyutsu self-help. To see charts and study aids that can assist learning Jin Shin Jyutsu for yourself and to serve others, please visit materials.
(On smartphones, handchart here is best viewed in landscape.)
Jin Shin Jyutsu Self-Help Classes
Weekend Seminar*
Saturday & Sunday
9 a.m. – 4:30 p.m.
 Learn simple, effective practices to relax, energize and refocus
 Address stress, emotional disharmony, fatigue, discomfort and pain
 Laugh, learn and restore
Learning self-help is the quickest and simplest way to access this powerful healing modality. In this class, you will learn about the anatomy of energy, where energy flows through your body, how it can become blocked, and how to restore energy flow to relieve stress, fatigue, symptoms, pain and distressing emotional states. We will use books, discussion, drawings, activities and hands-on practice to learn, to harmonize and to have a lot of fun. The fee includes 2 books, color charts and related study materials. Twelve CE credits are available to nurses for attending all 12 hours of class time ($15 certificate fee).
*I am no longer teaching self-help classes. This description gives you an idea of what a self-help class could include. Please visit jsjinc.net for a listing of practitioners in your area who teach self-help classes. Be sure to inquire about the availability of CE credits.
Holding the Fingers
Lightly hold each finger one at a time. Jin Shin Jyutsu self-help works whether you are talking, listening, watching, moving, or sitting quietly. When it is possible, I find there is an added benefit in simply holding the fingers without distractions.
To harmonize total being:
Begin with your right thumb, exhale and inhale 36 breaths (or 3-5 minutes). Continue with each finger. Do the right hand, then the left. If you don't have time for both hands, hold the side that feels most tense.
To harmonize a particular aspect:
Hold the appropriate finger until you experience a shift.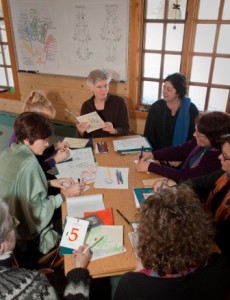 Self-change begins with self-study.